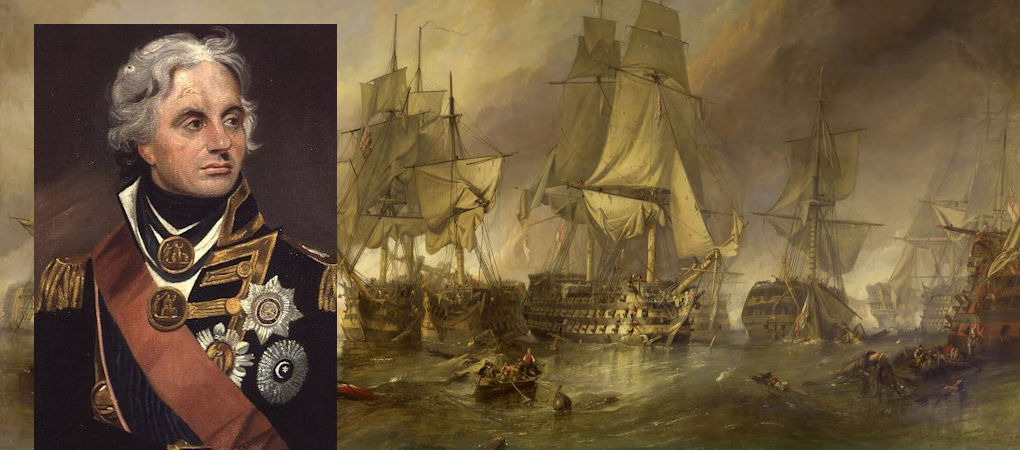 The Battle Of Trafalgar
The HMS Victory
The Battle of Copenhagen
Welcome!
Welcome to the Nelson Museum, the only museum dedicated solely to telling the story of our national hero, Lord Horatio Nelson and the times in which he lived.
'I am a Norfolk man through and through!'
(Nelson speaking at the 'Wrestler's Arms', Great Yarmouth)
There is so much to discover at the Nelson museum:
Explore Nelson's childhood in Norfolk, his career, famous battles and tragic, heroic death.
Find out more about his mesmerising personality and complicated love life, the scandal of his day!
Discover Life Below Decks
Relax in the picnic area of the Maritime Courtyard and admire the Georgian herb garden.
'Excellent content and presentation. Thought provoking. An experience to be long remembered.'
(Comment from our visitors)
New for 2014!
Relax on sofas and enjoy delicious coffee, tea and treats in our new 'Galley' tea room.
Learn about 'Nelson the man' and the women he loved in our newly re-presented exhibition.
Coming soon ... A brand new exhibition ... Watch this space!
Don't miss!
Two original canons from Nelson's era.
Nelson's Naval Career and his terrible wounds and illnesses.
Beautiful pieces of the collection including a piece of Nelson's hair and a stunning life mask taken of the man himself.
Fun for all the family!
We love to welcome families to the Nelson Museum and there is something for everyone to enjoy:
Discover the sounds sights and smells in our 'Below Decks' interactive experience!
Walk the wobbly plank in our outdoor Maritime Play Area!
Dress up as a fine Georgian lady or mid ship-man.
What did the Georgian's look like? Find out in our interactive exhibition display!
See if you can complete all the games as you go round the museum!
Spot the ship's cat asleep and the real rat!
Enjoy our picnic area.
Or cosy up with a tea or coffee on sofas in our new 'Galley' with children's toys and books.
'Excellent museum - lovely for children.'
'The Warren's, aged 2-80, had a great day. Very informative. Value for money.'
(Comments from our visitors)
Opening Times:
February - November
Monday - Friday 10am - 4pm
Saturday & Sunday 1pm - 4pm
Last admission is 30 minutes before closing.
Admission Fees:
Adults £3.80 (over 16)
Concessions £3.20 (OAP, students)
Children £2.50 (Over 3, under 16)
Family ticket £9.50 (2 adults, up to 4 children)
We offer discounted rates for pre-booked groups.
Contact the museum for further details on 01493 850 698.